The US team has announced 44 names through which the 12 best individuals will be selected to leave for the Olympic Games in Tokyo 2020.
Not long ago, the home page of the American Basketball Association announced 44 potential names that could be chosen for the Olympics to be held in Tokyo this summer 2020.
However, there are only 12 best names to fight in the largest playground on the planet over the next 5 months. For that reason, 32 names will have to look at their teammates through the TV screen at the 2020 Olympic Games.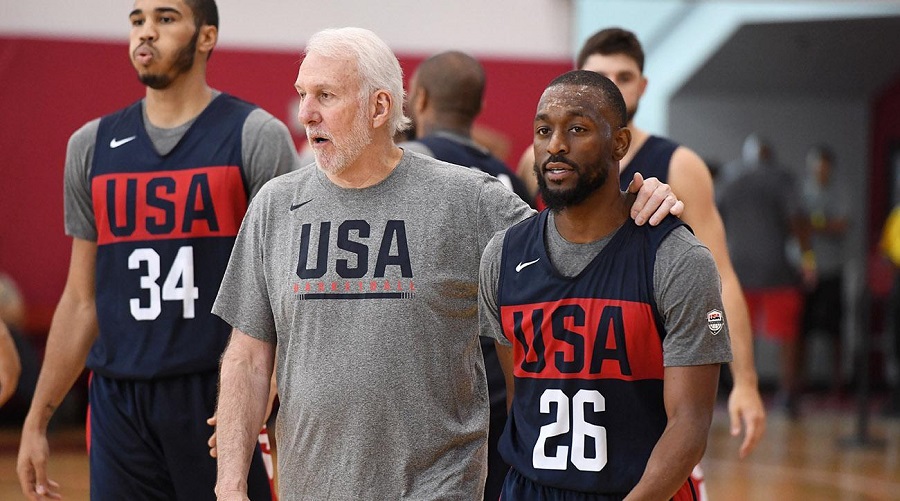 It can be noted that, although the US basketball team has won 3 Olympic gold medals in recent years, the coach of Gregg Poppovich's team only ranked 7th at the 2019 FIBA ​​World Cup in China. making the face of the American professional basketball tournament lose a lot of points in the eyes of NHM around the world.
This year, the US basketball team is still led by three members, head coach Gregg Popovich (San Antonio Spurs), assistant coach Steve Kerr (Golden State Warriors), assistant coach Lloyd Pierce (Atlanta Hawks) and more. The presence of assistant coach Jay Wright (Villanova University, NCAA).
Therefore, the most rigorous and accurate selection is needed so that American basketball can face up and see life at the largest playground in this area.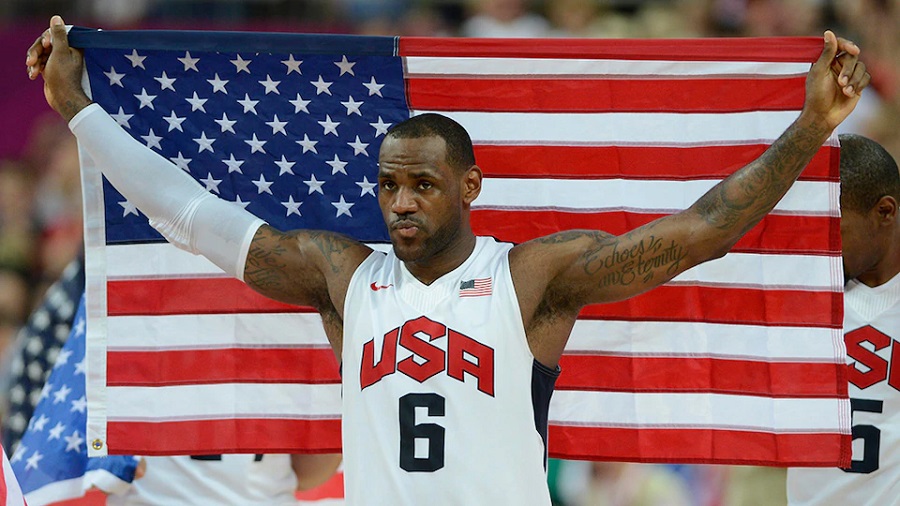 However, there are still more than 5 months to announce the official squad and the "golden" faces in basketball. With 44 players on the list, according to many experts, the United States can have 4 quality squads (including the main and secondary squad) enough to fight at any level around the world.
Line-up 1:
– LeBron James (Lakers)
– Anthony Davis (Lakers)
– Dwight Howard (Lakers)
– Chris Paul (Thunder)
– Kawhi Leonard (Clippers)
– James Harden (Rockets)
– Stephen Curry (Warriors)
– Kevin Durant (Nets)
– Paul George (Clippers)
– Andre Drummond (Cavaliers)
– Jimmy Butler (Heat)
Line 2:
– LaMarcus Aldridge (Spurs)
– Harrison Barnes (Kings)
– Bradley Beal (Wizards)
– Devin Booker (Suns)
– Malcolm Brogdon (Pacers)
– Jaylen Brown (Celtics)
– Mike Conley (Jazz)
– DeMar DeRozan (Spurs)
– Draymond Green (Warriors)
– Montrezl Harrell (Clippers)
– Bam Adebayo (Heat)
Line-up 3:
– Joe Harris (Nets)
– Tobias Harris (76ers)
– Gordon Hayward (Celtics)
– Brandon Ingram (Pelicans)
– Kyrie Irving (Nets)
– Kyle Kuzma (Lakers)
– Damian Lillard (Blazers)
– Brook Lopez (Bucks)
– Kevin Love (Cavaliers)
– Kyle Lowry (Raptors)
– JaVale McGee (Lakers)
Line-up 4:
– Khris Middleton (Bucks)
– Donovan Mitchell (Jazz)
– Victor Oladipo (Pacers)
– Mason Plumlee (Nuggets)
– Marcus Smart (Celtics)
– Jayson Tatum (Celtics)
– Klay Thompson (Warriors)
– Myles Turner (Pacers)
-Kemba Walker (Celtics)
-Russell Westbrook (Rockets)
-Derrick White (Spurs)
Above are 4 squads based on the opinions of many experts in the world. In your opinion, which squad can possibly conquer at the upcoming Olympics?